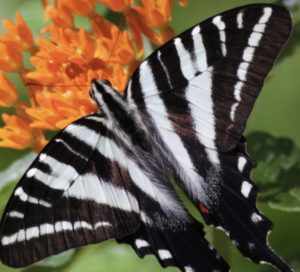 "Where, oh where is dear little Nellie?  Way down yonder in the pawpaw patch
Pickin' up pawpaws, puttin' 'em in your pocket, Way down yonder in the pawpaw patch." (American folk tune)
As I sit upon my deck listening to yet another rain shower grace our presence, I look up into the tree nearest me and, lo and behold, I spy a little green fruit about to emerge.  In fact, as my eyes travel further, I notice that there are 'a lot' of little green fruits littering this tree.  Funny, I hadn't noticed them before.  And I yell, (don't worry no one can hear me), "It's PawPaw Time!"
Now some of you (maybe most of you) are asking, "What is a 'pawpaw'?  Well, it's a little green fruit similar to a papaya (thus it's name coined in 1598 by some English guy) that looks like a cross between a crabapple and a plum and it tastes like, uhm well, if you take applesauce and a banana and squish them together.  Sometimes, it is referred to as the 'tropical fruit of eastern United States. It needs well drained, fertile bottomland soil and often is found at the bottom of low lying hills.  And those beautiful white and black butterflies called "Zebra Swallowtails" absolutely love nibbling on the young leaves.
Pawpaw fruits are the largest edible fruit indigenous to the United States, which means … all organic, it wasn't brought here and should be preserved.  It's bark contains natural insecticidal properties.  I wonder, if I eat a lot of pawpaws, will the mosquitos stop biting me?  
When I lived in Kentucky, some of the locals called it "Appalachian Banana Tree".  Isn't it peculiar how the same vegetation has so many different names and uses depending on where you reside.  
"Down there" many grandmothers (nanas most were called) would take two slices of bread (homemade of course), butter (real churned butter) and butter each side and then spoon some mashed pawpaw in the center and fold into sandwich form and then take a fork around the edges to seal them together.  Then, they would take lard, yes lard, usually bacon grease, and in a pan (always a cast iron pan) they would fry the 'pie' until it was golden brown and crisp around the edges.  Oh, how I miss those days.  Mine just doesn't taste the same.
The third Thursday in September has been designated as National Pawpaw Day by the National Day Calendar.  The pawpaw was designated as Ohio's state native fruit in 2009. 
 And, since 1999, the Ohio Pawpaw Growers' Association has sponsored an annual Ohio Pawpaw Festival at Lake Snowden, near Albany, Ohio (which just happens to be two miles down the road from us at Deer Ridge B&B) on or around the weekend of that 3rd Thursday. We are the closest lodging available, not counting the campsites at Lake Snowden (which by the way, offers a 'water park' throughout the summer and is an excellent family entertainment venue).  Where else can you take a picture with a giant PawPaw!  Visit their website at: ohiopawpawfest.com for more information.
Primarily, the purpose of this festival is to promote "pawpaws" in a variety of forms.  Experts share everything you ever wanted to know (and didn't want to know) about pawpaws.  You can even buy one of 14 varieties of pawpaw saplings to start (or kill) your own tree. (Guess I'm not a green thumb)
This festival also includes vendors specializing in organic farming and products, as well as information on preserving our "natural" environment.  But, there is "fun" too!!  Several bands featuring local artisans that have "made it big" grace an outdoor stage and local vendors, such as Jackio's and Little Fish often sell their brews, not to mention some delectable food carts!!  Food, fun, games, fellowship all because of a little green fruit!
So, come down, make your reservations today and keep eating those pawpaws!